Today, we interviewed the founders of Naad brand who are aiming to enter the global market with the plan to show nomads' life and culture through a yurt puzzle game, or their first product the "MiMo" (My Mongolian Ger). A lot of companies cooperated to create this innovative product, so it reflects many people's effort and dedication. The "MiMo" Ger is a perfect gift for family and friends as they assemble and dismantle it together, not only forming a bond, but also boosting their creativity.
Business name: Naad brand, the "MiMo" Ger
Address: Mongolian National Information and Technology Park, Room #223
Product: Nomads' Game and Toy
Established date: 2016
Founders: S.Saikhanbayar, S.Bayarsaikhan, Ch.Solongo, R.Gankhuyag, S.Dulam
Web: www.naadbrand.com, Facebook: Naad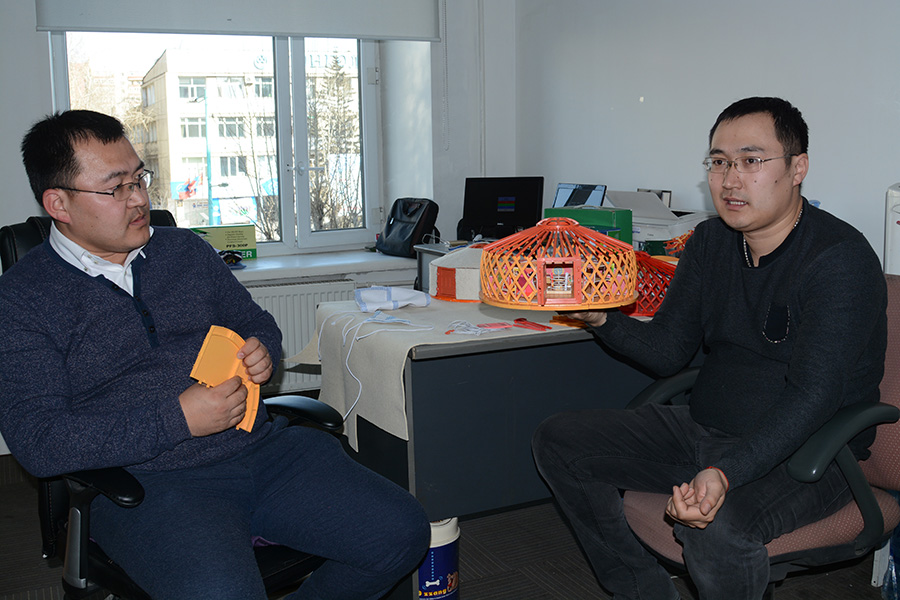 How did you come up with your business idea?
S.Saikhanbayar: We are marketing specialists, and, since many years ago, we have been thinking what kind of product can compete globally. After a lot of brainstorming, we decided to create something that presented Mongol nomads' tradition and culture. As we both grew up in a Mongol Ger, we know how it works. But, the young generation does not have a clear picture of how Gers operate as they did not do much except for being inside it a few times. From the beginning, we thought that we would target the global market, meeting the international standards, adjusting the weight and height for ease of transportation, and choosing a plastic rather than a wood for the comfort of people. Our goal was to compete with other puzzle games worldwide. But, looking at our product, people say that it can also be a souvenir.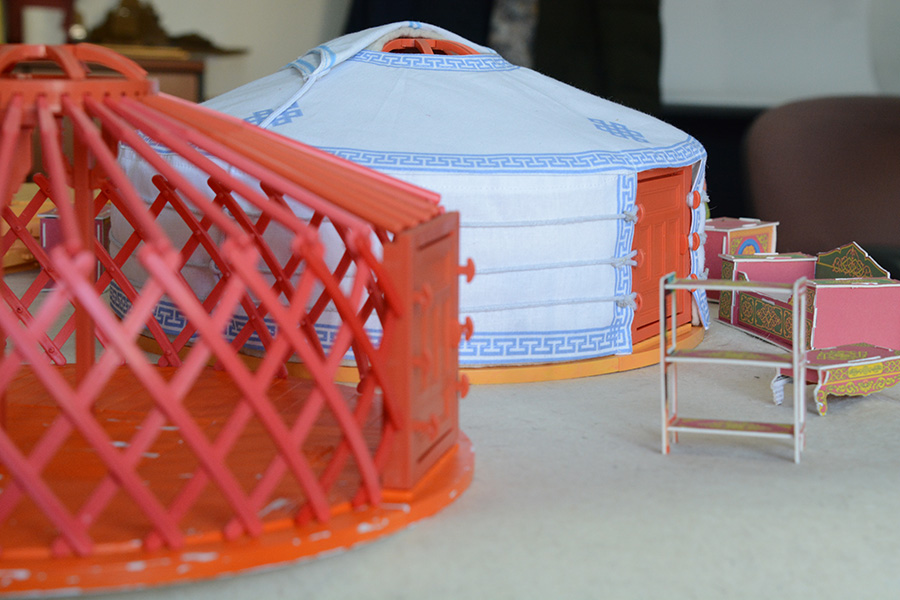 How did you find investment?
S.Bayarsaikhan: Five co-founders made a joint investment.
How did you choose your partners?
S.Saikhanbayar: After coming up with our idea, we offered Prof.Dulam, who has extensively studied symbols of a Mongol Ger, and Mr. Gankhuyag, the CEO of "Great Mongol Development", to cooperate with us. They both received our offer enthusiastically.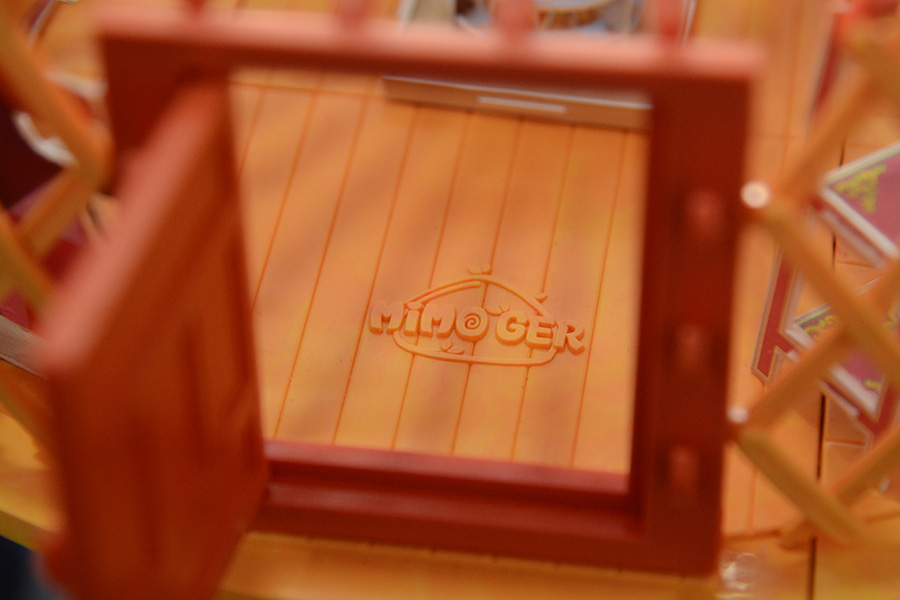 Your diversity and strength?
S.Bayarsaikhan: We wanted to show a modern Mongol Ger that Mongolians are living in, so we reduced the size of an actual four wall Mongol Ger. In terms of lattice wall, rafters, and smoke flue pipe, it is exactly the same as an actual Mongol Ger. Furniture consists of 230 pieces. Crown wheel of the Ger is divided into nine parts. Walls get separated leg by leg. Considering the fact that children will play, we chose plastic as our material. Therefore, it can be assembled and dismantled multiple times without being broken, not to mention its strength and flexibility.
During the assembling process, the rafters have the risk of being fallen frequently. Therefore, we made each and every part separate and allowed them to be assembled and dismantled at will. As Prof.Dulam was saying "Ignite fire in the hearth", we placed a light at the bottom of hearth. After that, the Ger came to life just like an actual Ger.
We expanded our understanding of a Ger thanks to Prof.Dulam, a prominent professor who studied Mongol Ger in and out. Since its establishment 3000 years back, it has gotten to have quite a lot of symbols during its development process such as the symbols of lunar year and how the furniture represent them in a Ger. On the instruction, we put the names of all the specific parts of a Mongol Ger.
How did you define your vision?
S.S: Our Naad brand is going to keep creating a series of products that show Mongolian life and culture. For instance, the things that surround a Ger such as horse rope, cart, barn, lasso pole, and basket will be a one set of a game. We also plan to attend the International Toy Exhibition in April and the World Toy Exhibition in New York in September.
What is your business value and the principles that you follow?
First of all, we are giving a great deal of importance to copyright issues.Therefore, I firmly believe that we should not exploit someone else's brainchild.We had to go through 8, 9 different versions before we got to the last and final one. Paying attention to our consumers' feedback and building on them to make our product better is vital to us.
We realized how important it is to get things done faster from our experience. It is one of the most important things in the modern business world. Also, as we know the importance of working as a team, we invite anyone who has the same vision to cooperate with us. What we do in the future will not be limited only by this Ger.
We aim to do everything we do and every product we create according to international standards. Although it is not easy, raising the bar makes you think more critically and expand the angle from which you see.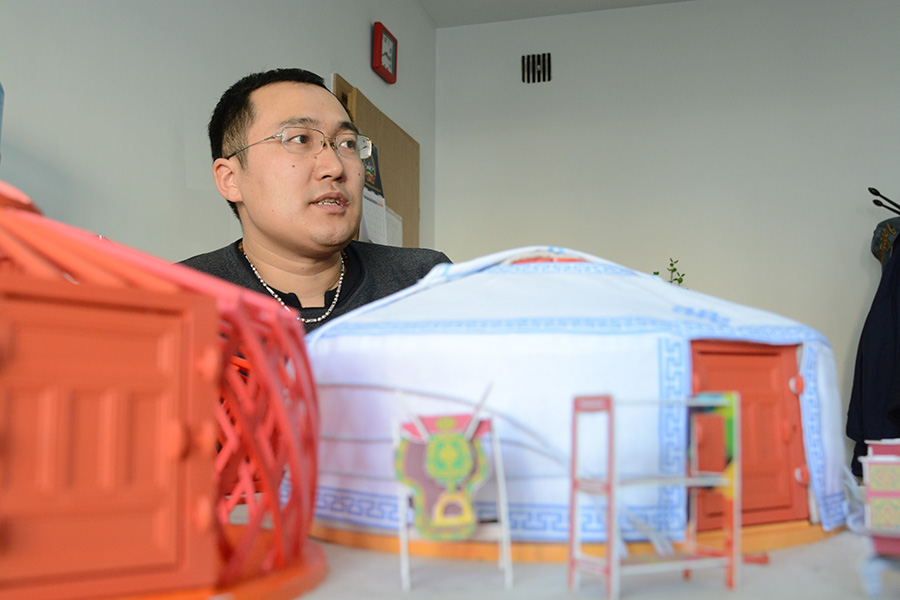 What are you concentrated on at the moment?
S.B: Currently, we are working hard to finalize our production process. And we already started receiving pre-orders via our website www.naadbrand.com and international crowdfunding platform Indiegogo.com.
We should also thank Mongolian National Information and Technology Park for letting us use their 3D printer. Without their help, it would be challenging for us to make the first design.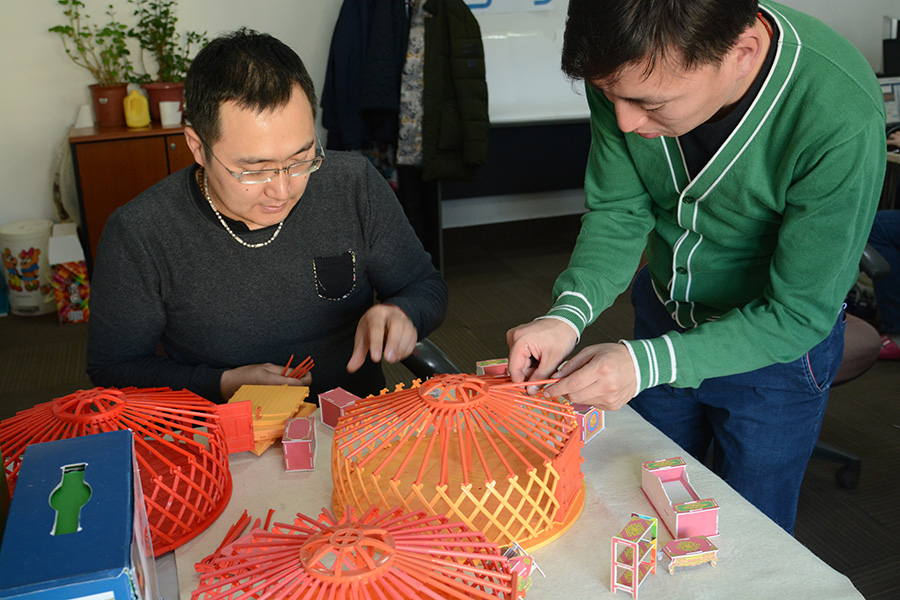 The strength and weaknesses of doing this business?
S.S: We have just received our product as a final version from the factory. We are so excited! The furniture will be ready soon. It is nice to see our ideas being fulfilled. I am certain that this product will not only be recognized internally, but also internationally as our great culture is of great interest to foreigners. Also, the young children will grow up knowing their extraordinary lifestyle and being real Mongolian citizens. However, the people who are doing content business in Mongolia must know how little there is about Mongolian national products. For instance, people spend a great deal of money on buying international games and toys. Therefore, our goal is to bring the money back to our country by being a big competitor among international producers. Therefore, it is nice to see our product entering the global market. Of course, it is also a chance to advertise our country internationally.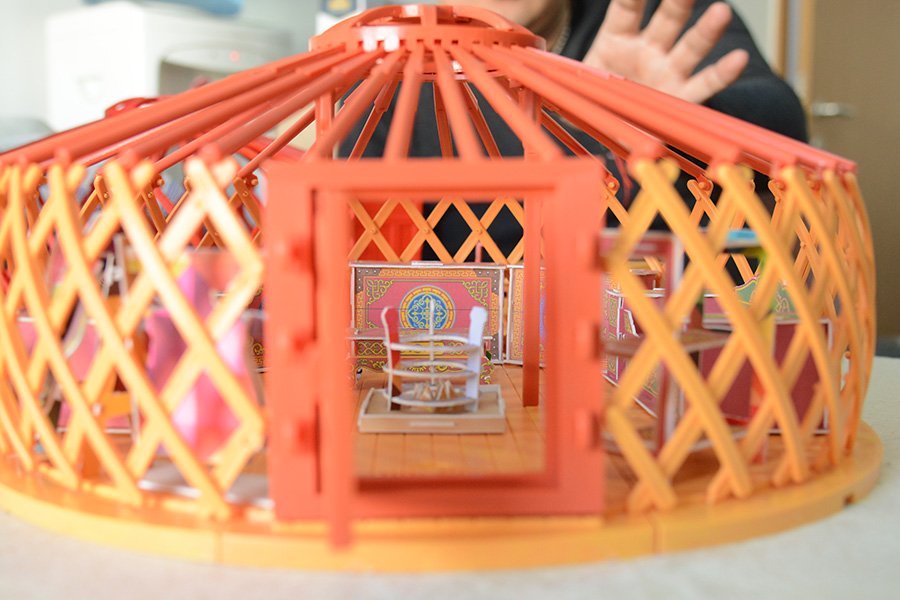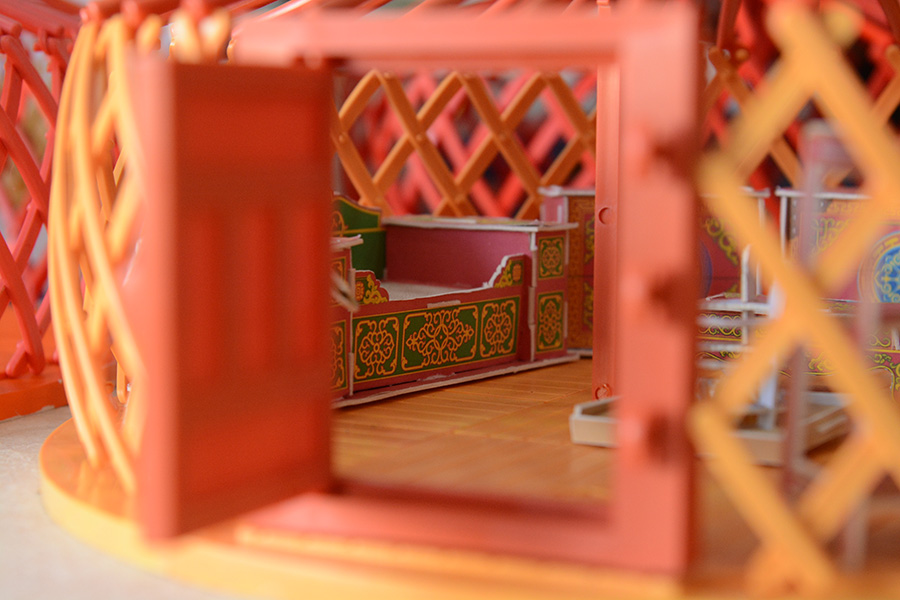 Source: www.unread.today