"Assembling, moving, real feeling and learning is a major philosophy of the game of NAAD brand "
Quality, safety
We adhere to international standard, quality, health and safety.
Product content, material
Good quality, using materials that does not adversely affect the human body.
Research and development
In the 21st century, it is not possible to create a new product that satisfies consumers without research and development. Therefore, we are forming a research team in order to focus on new product development.
Awards and rewards
Certification of the National Policy on Languages of the President of Mongolia
About company
Mongolians are a nation with its people who have preserved our rich nomadic culture. Our nomadic culture and heritage is aimed at protecting our nature and its motherland. NAAD brand is designed to promote, to understand and to help learn our unique culture for future generations.
We will provide you with a complete set of creative and unique designed products.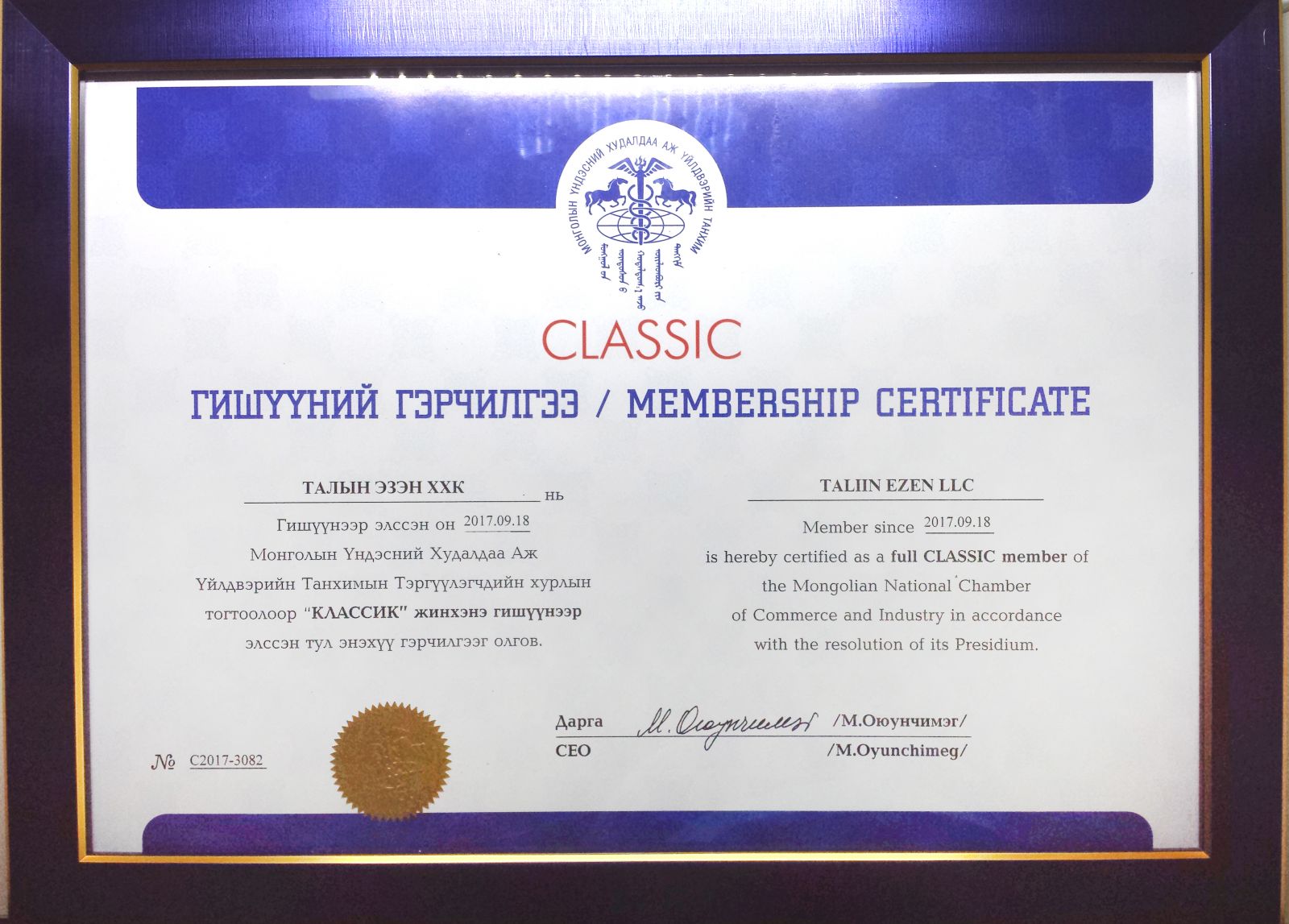 Award and Certificate of Honor
- Certificate of "National Language Policy Council" by the President of Mongolia
- "Start-up business– Best entrepreneur" from "ENTREPRENUER 2017" ceremony of the Mongolian National Chamber of Commerce and Industry
- "Best Innovation" from the "National Demo Day 2017" event
- "Product impregnated with National heritage and culture" from the SME's Product, Service & Technology - 2018" trade fair
- "Small and medium industry - Best entrepreneur" from "ENTREPRENUER 2018" ceremony of the Mongolian National Chamber of Commerce and Industry
Mongolian culture and heritage
The Mongolian yurt is an intellectual property of nomads which has been established 3,000 years ago.
Goal , philosophy, history
Our goal
To demise the unique tradition of the nomads with touches of modern culture and to introduce in international markets
Our philosophy
Ensuring realness, educating, learning, moving and assembling is the philosophy of the NAAD brand.
About the brand
Origin: Mongolia
Founded: 2016
Company: Taliin ezen LLC
Activity direction: Original design manufacturer
Brand name: NAAD brand
Number of employees: 10
Sales points: 18
First product: "MiMo" assembly ger, NAAD" brand, 2017/03/31
Wikipedia.org: NAAD brand
Holder of brand rights: Taliin Ezen LLC, Ikh Mongol Development LLC, S.Dulam
Website: www.naadbrand.com
History
We started our research in 2012, and in 2014, a wooden design has been launched and experiments have taken about 10 models. The wooden model was difficult to produce in bulk, and it was a small ger, therefore, the rafters and walls easily broken, damaged and got heavier. That's why we had some trouble to sell to global market.
As a result of the multiple test results, the model of the MiMo ger (My Mongolian ger) was released in 2016, produced from March 2017, on March 31 the first product was taken, and officially released on April 3.
---
Contact address: